Los Angeles Video Production: Elevating Productions with a Higher Level of Service
What we do for you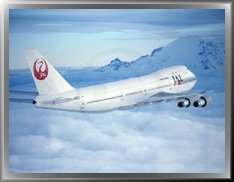 Aeronautic Pictures is a complete, "turnkey" solution for all your print and television communication needs. From aerospace trade show exhibit videos, to advertising photography, corporate sales films, TV commercials and special venue productions, when you need the job done right the first time, turn to the one source with the experience, comprehensive understanding and expertise to deliver for you.
Are you exhibiting at an industry trade show this year? Will you need to create exhibits with photography and video for an upcoming AAIA conference, HAI Show, the Paris Air Show, Farnborough International Airshow, NBAA show or specialty defense industry event? Be sure to contact Aeronautic Pictures so your marketing dollars deliver for you – we may even already know each other – our president is a former staff photographer for Flight International Magazine and has also worked for AviationWeek producing advertising photography and magazine covers.
To meet our commitment to excellence and outstanding service, we work with the finest production, aerial, aviation and aerospace specialists in the industry to create and capture your company's image for presentation to the world.
Please Watch Our Short HD Demo Reel (For our pre-HD demo reel, please scroll to the bottom of this page):
Video Production Service
We work to attain your goals by creating the following types of productions for you:
Advertising photography and TV commercials
Sales films
Trade show exhibits
Recruitment films and commercials
First flight and flight test films
Training films and videos
YouTube Video Series (or Vimeo, etc.)
For the entertainment industry we also produce:
Feature films and television
Documentary and news programs
Theme park/special venue films
New media (click for samples – a window will open – watch in HD)
Who we are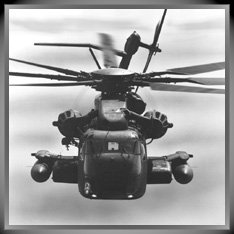 Aeronautic Pictures is the video production service created by someone who knows flight: a pilot, aerospace photographer and filmmaker. It was founded in Los Angeles in 1981, by focusing the distinct disciplines of photography, filmmaking and aviation into one innovative service. This combination resulted in a company capable of providing the extraordinary photographs you see on this web site, and much more.
In the air, on the ground or over water, Aeronautic Pictures can capture the unique images needed to create the outstanding visual presentations demanded by our customers and today's marketplace.
How we do it: Flexibility
Because of the flexibility of our resources, we are not limited to one camera person, composer, helicopter or jet camera mounting system, green screen studio or stage. We evaluate your needs and create the best combination of crew and camera system to meet or exceed your communication goals. But the value we offer does not stop there.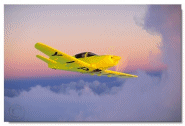 Aeronautic Pictures is a true production company. That means we take your project from job definition, storyboarding and scripting, all the way through post production; including extraordinary CGI animation, editing, sound effects, music scoring and final soundtrack mix. We pull together whatever your job requires such as animations, visual effects, graphics, logos, maps, narration, etc.
Why hire just a camera platform when Aeronautic Pictures can provide a complete, "turnkey" solution. Of course, if all you need is an aerial sequence or two, we can deliver exciting footage to your exacting specifications.
Full spectrum expertise
While it could be difficult for a mainstream production company to safely and economically provide a high-speed air-to-air shoot, our background includes all the disciplines of production.
Aeronautic Pictures will easily and expertly produce your ground-based tabletop product shots, visual effects and animation sequences, aircraft cabin interiors, industrial locations, and studio or office spokesperson segments. Get the picture? So will your audience!
Call your local representative or our production offices now to discover how a film or video program can enhance your communications goals, or to have us bid on your next project.
Aeronautic Pictures: elevating productions with a higher level of service.
Contact us by e-mail here; or phone 805-985-2320
Partial Client List
American Golf Corporation
Aviation Week & Space Technology
Barry Controls
Baywatch (The Television Series)
BBDO
Chiat/Day Advertising
Discovery Channel's Investigation X
First Aviation Services
GE
HGTV Network's Selling LA
History Channel's DogFights
Hughes
IBM
ITV Television (UK) Billy Connolly's Route 66
J. Walter Thompson Advertising
Japan Airlines
Lockheed
Metro Ports, a Nautilus company
Museum of Flying
Northwest Airlines
Showtime Cable Network
Swissair
Wings West Airlines (American Eagle)
---
Here Is Our Older Standard Definition (Pre-HD) Demo Reel